Ehouses and Shelters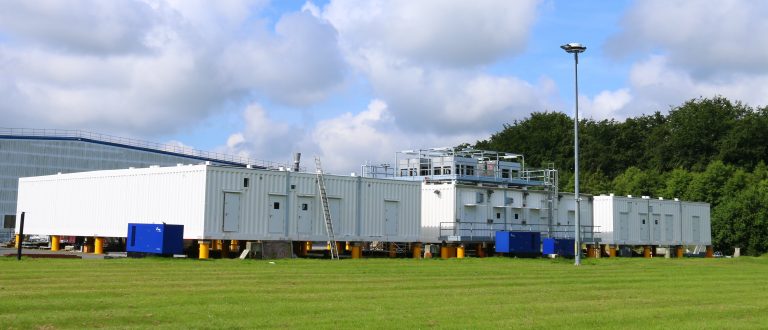 We specialize in the integration of our client's electrical power distribution equipment within prefabricated modules or modified containers specifically built to house medium and low voltage switchgear, switchboards as well as auxiliary equipment and other critical electrical equipment.
Several dimensions and structures available : aluminum, stainless steel, light structures.
Our E-houses are designed to shelter electrical equipment manufatured by 2H ENERGY or by any other manufacturer and to protect it against:
Dangerous atmosphere (ATEX),
Withstand: fire, earthquake, shocks,
Electro Magnetic Compatibility,
2H Energy has a proven expertise in providing such E-houses and Shelters for various industry application such as:
O&G /Mining
Solar / Wind Energy
Military
E-Houses and shelters  can be skid or wheel mounted, are ready to operate in the field (Plug & Play) and easy to upgrade;  they can be shipped fully assembled as a single unit or split into individual sections for shipping and joining on site.